GNMIDI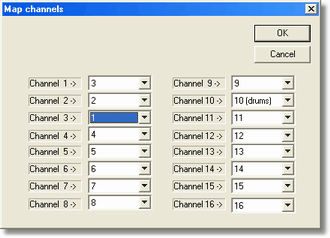 [in menu Modify]

This utility renumbers the channel numbers of all MIDI commands. Fill the mapping table for each channel that you want to renumber.
E.g. map channel 1 to 3 and channel 3 to 1 will exchange current channels 1 and 3.


Hint:

This operation is also available for batch application. Using GNMIDI Light license batch operations are not available.